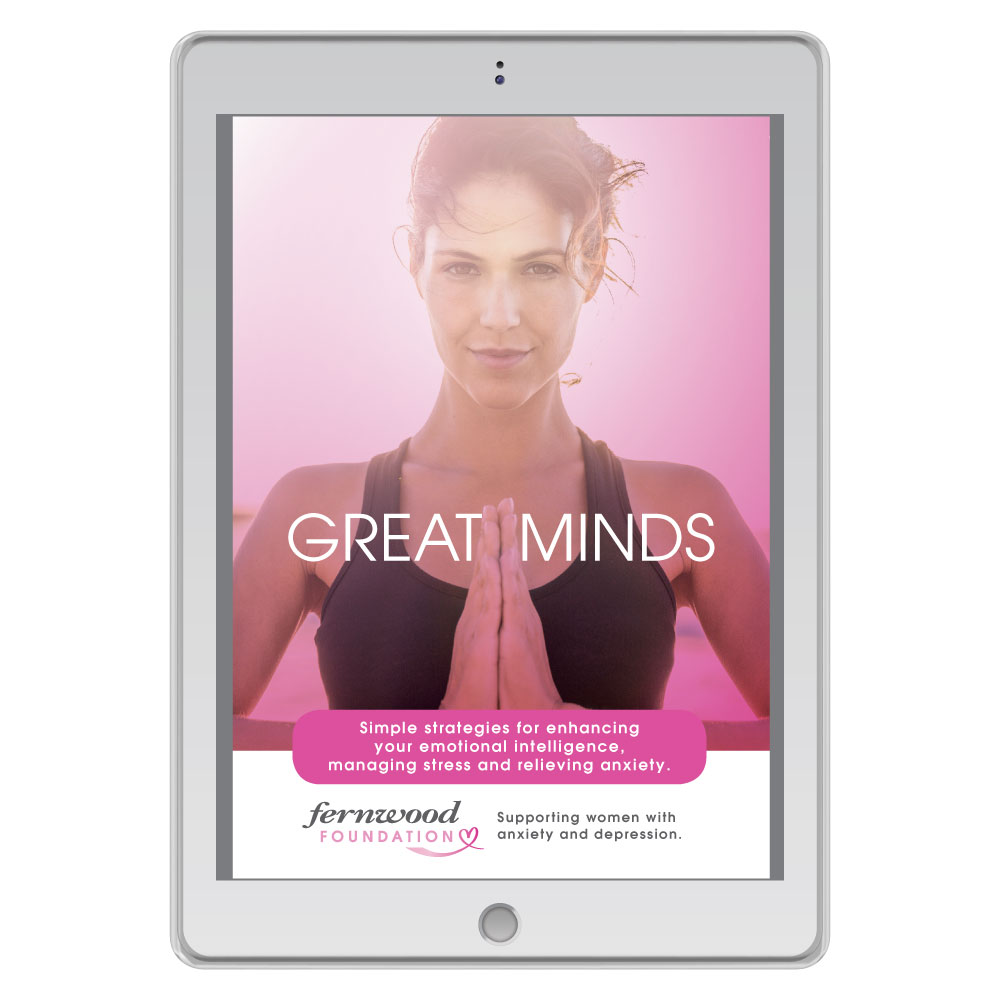 EQ eBook
What's your EQ?
Learn why discovering your emotional intelligence (EQ) is the key to a happier, healthier you, in the Fernwood Foundation's eBook Great Minds.
The eBook includes:
· An emotional intelligence quiz to learn about your EQ and how to enhance it
· Mental health tips on managing stress and relieving anxiety
· Meditation and mindfulness activities
· A 7-day Mediterranean diet meal plan for mental health
· A 7-day pass to Fernwood Fitness
100% of proceeds from your purchase of Great Minds will go to the Fernwood Foundation, supporting women with anxiety and depression.
What is Emotional Intelligence?
Emotional intelligence is a set of skills used to manage emotions and relationships. It includes emotional awareness (ability identify your own emotions and those of others), emotional regulation (control over your emotions), motivation (positively pushing to reach your goals) and empathy (an understanding of how others feel).
Those who have good emotional intelligence can manage stressful situations effectively, are positive people, bounce back from hardship and are good at expressing a variety of emotions in different situations.
Using emotional intelligence to change perspective can have positive effects on how we feel. Download the Great Minds eBook and get an understanding of your own emotional intelligence and strategies for improving it.