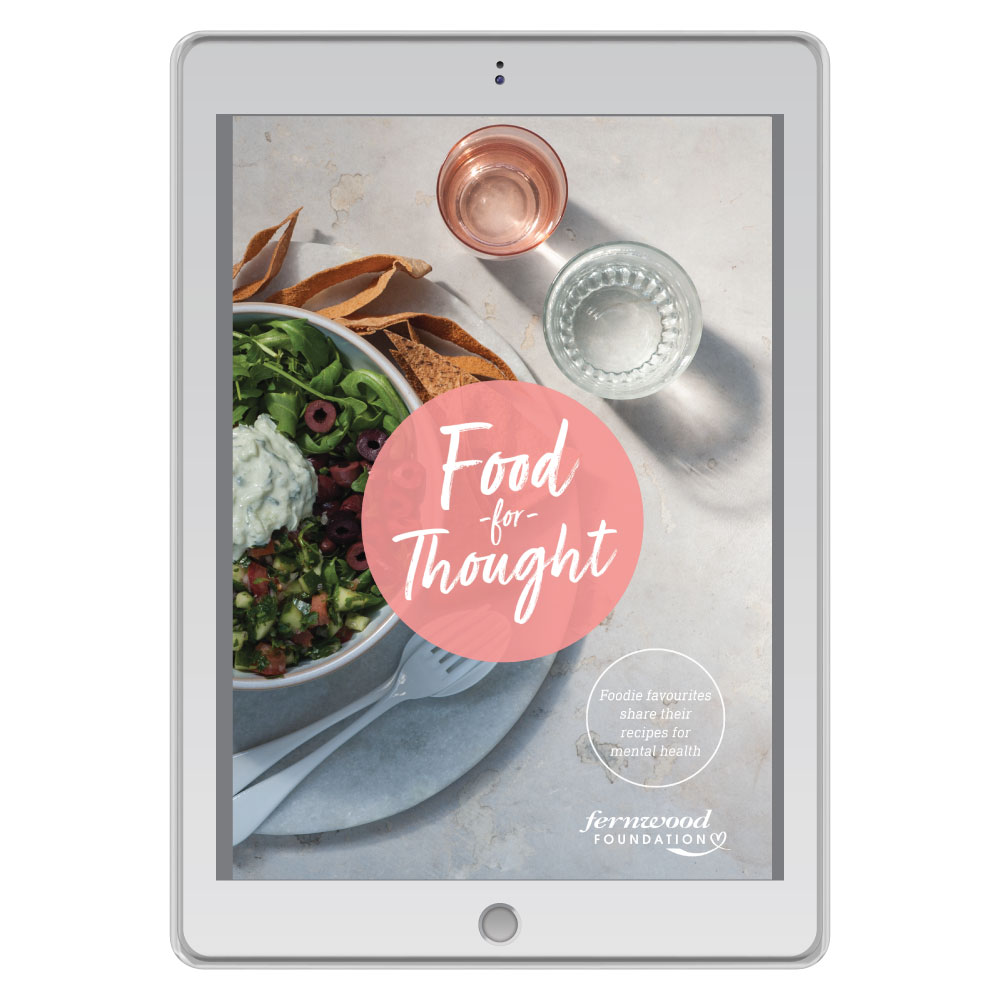 Food for Thought
Exclusive Fernwood Foundation recipe eBook
Impress your family and friends, and enjoy healthy, easy and delicious recipes from some of our favourite foodies in Food for Thought, an exclusive Fernwood Foundation recipe eBook.
100% of proceeds from your purchase of Food for Thought will go to the Fernwood Foundation, supporting women with anxiety and depression.
For just $10, you'll receive our Food for Thought eBook with recipes from:
Leah Itsines - Chili Con Carne

Teresa Cutter - Smoked Salmon Caesar Salad

Rebecca Gawthorne - The Perfect Baked Pumpkin

Jo Ross - Passion Mango Smoothie Bowl

Keira Rumble - Almond and Orange cake

Nina Gelbke - Mexican Quinoa Patties

Sami Bloom - Mushroom and Silverbeet Vegan Risotto

Amy Darcy - Mediterranean Nourish Bowl

Bec Crombie - Vegetarian Pesto Pulse Pasta

Asha Holland - Choc PB Banana Bread

Sami Rose - Lemon-Blueberry Ricotta Hotcakes
You'll also learn about the health benefits of a Mediterranean ingredient that features in each recipe.
Learn more about the Fernwood Foundation.